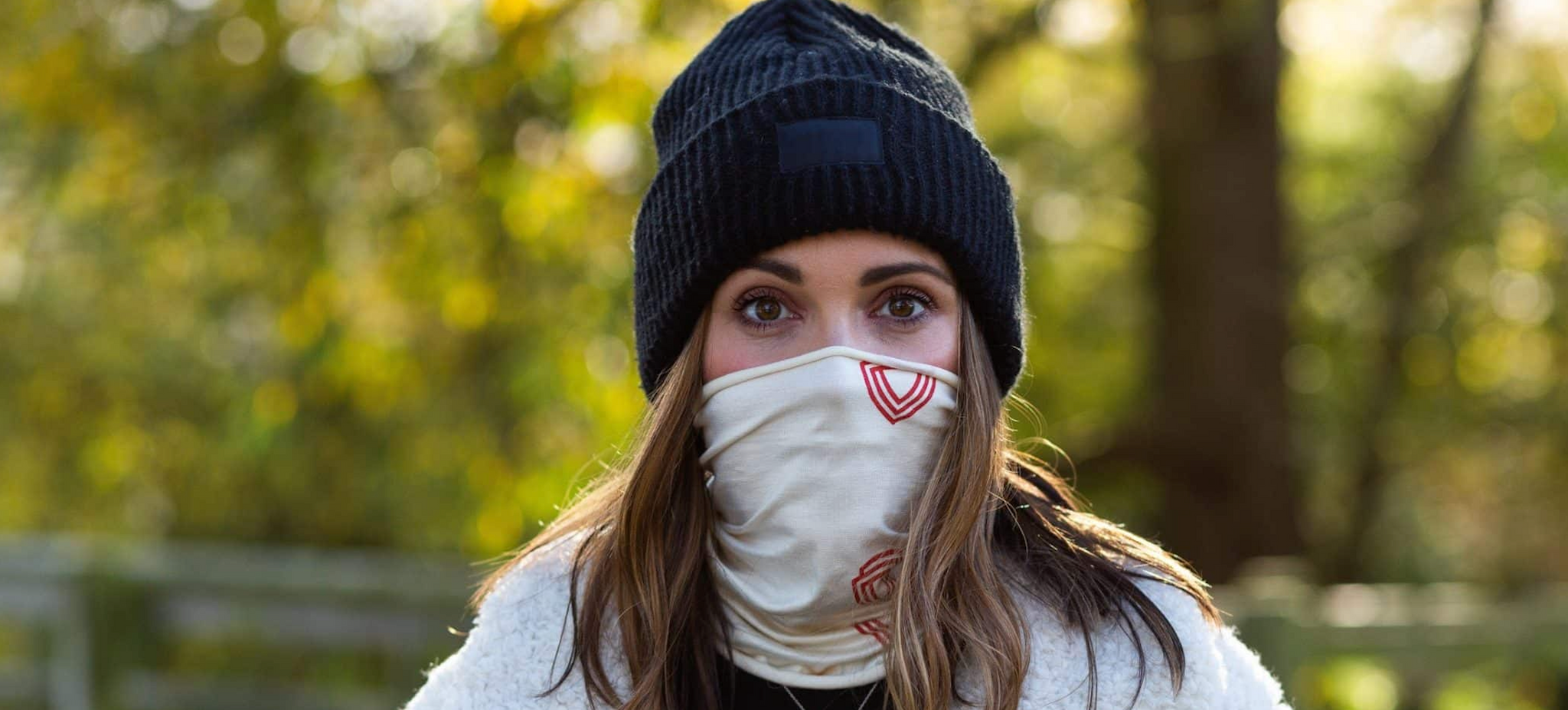 VIRUSTATIC SHIELD®
Virustatic Shield®'s reusable and washable face coverings are the result of over 12 years of UK research and development by Virustatic®.
Both the Original SHIELD® and the limited edition Ergo SHIELD® are made from Innovation Award-winning, patented Virustatic® material technology. The Virustatic Shield® is a breakthrough in face covering filtration technology.
Developed specifically to respond to the requirements of a respiratory pandemic, and avoid the overuse of single use plastics, sustainability has been fundamental to Virustatic Shield® product and material development.
As part of our proactive commitment to the reduction of single-use plastics, the Ergo SHIELD® range comes in water-soluble packaging that is also landfill biodegradable and compostable.
Both the Ergo SHIELD® and the Original SHIELD® provide comfort, convenience and confidence for everyday wear and can be worn for both work and pleasure.
HOW TO WEAR THE VIRUSTATIC SHIELD®
The Virustatic Shield® snood-style face covering follows the contours of the face for a comfortable and snug fit, covering critical respiratory infection points such as the nose and mouth. 
To ensure maximum protection pull the garment over the head and position over the nose and mouth as shown.
You can double the layer of fabric over the nose and mouth to achieve a tighter and more effective fit.
HOW TO CARE FOR THE VIRUSTATIC SHIELD®
The Virustatic Shield® face covering is designed for reusability. The product can be machine washed for 30 minutes at 30c with non-biological detergent. Alternatively, hand wash in warm water with a non-biological detergent.